Hedonism II Book and Jamaican Music
---
Well, what can I say, it's The Naked Truth About Hedonism II.

Great Hedo Music
With the hit song "Red Red Wine"


Legend: The Best Of Bob Marley & The Wailers

Naturist/Nudist Books
---
North American Guide to Nude Recreation

Lee Baxandall's World Guide to Nude Beaches & Recreation

New for the '90s

Nude & Natural:
The Quarterly Journal
of Clothes-Optional Living.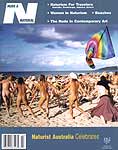 Tantra/Sacred Sexuality
---
Tantra : The Art of Conscious Loving
The Art of Sexual Ecstasy : The Path of Sacred Sexuality for Western Lovers
Sexual Energy Ecstasy : A Practical Guide to Lovemaking Secrets of the East and West

Exhibitionism for the Shy - A politically correct comprehensive sex manual that manages to be simultaneously hot, dirty, and nasty!

New Age Music
---
Pure Moods - Theme from TWIN PEAKS & Sail Away
The Best Of Ten... (20 Bit Master)
Enigma - MCMXC A.D. "The Limited Edition"

Santana Supernatural - Santana at his best!

How to: Toga Costumes
---
Patterns for Theatrical Costumes : Garments, Trims, and Accessories from Ancient Egypt to 1915
More to come!
---
Favorite VHS and DVD Moves
---
This move is worth buying it on DVD.
My all-time favorite move, Brazil.
Staring Jonathan Pryce and Robert DeNiro